When I think of Thanksgiving I, like almost everyone, likely think of turkey, dressing, turnip, mashed potatoes etc…am I right? 
Well this year the winner of Thanksgiving Dinner was this Autumn Harvest Salad, cooked up by my cousin and North Bay celebrity, shop owner extraordinaire, small business  advocate – Katie Bevan. Owner of The Farm and Main Supply refillery, Katie partnered with a local grocer The Culture Club to make this salad. 
The Culture Club provided nearly all of the ingredients and Katie put the whole delicious thing together. It will be the perfect side dish to any fall or winter dinner OR the most delicious lunch! 
Be sure to check out the websites linked above for more info on these amazing spots. Katie used Israeli couscous rather than farro and tossed the cooked grains in while warm which melted the goat cheese and warmed the pomegranate. Insert chef's kiss here!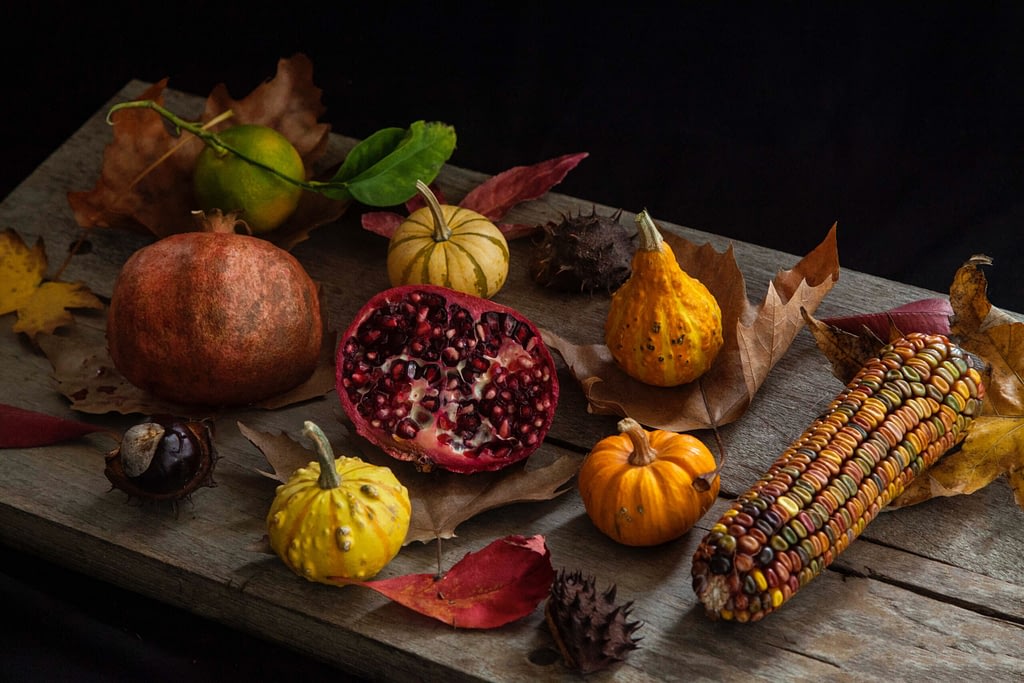 Ingredients
The salad:
1 to 2 bunches kale with center ribs removed and torn into pieces
1 delicata squash cut into half moons
1 cup cooked farro (or cous cous or Israeli cous cous)
4 ounces soft goat cheese
aril from one pomegranate
2 tbsp olive oil
1/2 tsp chili powder
salt and pepper
The dressing:
2 tbsp olive oil
2 tbsp apple cider vinegar
1 tbsp maple syrup
1 garlic clove, minced
1/4 tsp chili powder
1/4 tsp smoked paprika
salt and pepper
Method
Preheat oven to 400 degrees
Toss squash in olive oil, salt and pepper and chili powder and arrange on a single layer on baking sheet. Roast for 15 minutes until golden and tender
Whisk together all ingredients for dressing or shake them in a jar
In a large bowl or serving platter, combine kale, squash, grains, goat cheese and pomegranate. Pour over dressing and toss.