A Team to Meet All of Your Real Estate Needs
Barb and Carole bring over 30 years of experience in the real estate industry. They have worked with one another for over a decade, sharing the same values and work ethic. They recognize that everyone's needs are different, and with a smile and hard work, delight in fulfilling their clients' needs.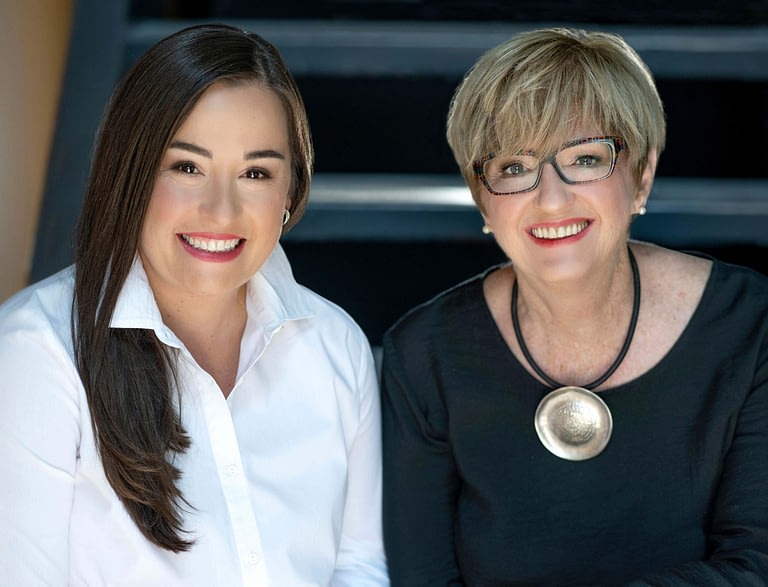 Hear the story every house has to tell by taking a look at one of our beautiful listings, featuring complete information, photos, videos, maps and more.
Get All the Information You Need Every Step of the Way
Get started on your real estate journey by taking a look at Barb & Carole's specially curated tools and resources.
Get the Best Out of your Home
Barb & Carole not only highlight real estate news and provide tips to better live at home; they also help you get the most out of the beautiful city of Ottawa.
See What Our Clients Are Saying
Thank-you so much for all you did to sell this house so quickly and for such a good price and for making it easy for us.
It felt good to know we were in good hands and that we could 100 percent trust you. It meant a lot to us.
We were initially impressed by their website and even more impressed by the experience and energy they brought to the table. Their biggest strength is how keenly they listen to their clients...they figure out what makes them tick, what they need & value. Communication was another strength, they were always accessible. We would highly recommend Barb and Carole to help you sell your home under any type of market conditions!
Sharon & David
Downsizing Buyers
We are a senior couple, downsizing from a property out of town & knew it was going to be a challenge to find our next home 3+hours away from our present location. From a distance, Carole & her associate Barb kept us in the loop & were always available to answer any questions we had. Carole found our perfect home & we trusted her enough to immediately leave for Ottawa. We commend Carole & Barb to you with great confidence that you will be completely satisfied with their work ethic & desire to put your needs first.
Barb and Carole made selling our house such a breeze! They are both extremely professional, experienced and thorough agents. They were always available to quickly answers any questions we had and were completely reliable throughout, making the entire process incredibly smooth. They are a fantastic team. Highly recommend.
We absolutely loved working with Barb & Carole. They were very responsive to our questions and never too busy to take our calls. From holding our hands throughout the selling process to staging and cleaning the house - they do it all! It was a no-brainer to work with Barb and Carole!
Barb and Carole simply came in like a whirlwind and organized us to sell our house - staging, photography, videography, drone footage - all within a day of meeting us and walking through our home.
Their marketing knowledge and that of the local market was excellent and we could not have done this without them - we sold our home for more than our asking price; what more could we ask?
All around an excellent experience and we would highly recommend them to anyone looking for a quality sales experience.
You will be hard pressed to find a better real estate agent.
Carole shows genuine interest in the goals of her clients and applies her extensive marketing experience for successful outcomes. In addition, you really get a sense that her whole team is behind her.
We were so impressed by the tour video she produced; I wanted to buy my house all over again! We sold in just 2 days, and at a very good price.
I highly recommend Barb & Carole if you want results and strong market value. Many thanks to the team!
Cathy & Rick
Buyers and sellers
Barb & Carole helped us find our next home and sell our current home, all in 11 days!
Carole knew what we were looking for in our next house, and set up automatic notice with our search criteria when listings became available. A few days later, when the time came to list our house, they were always prompt in returning our calls, helped calm us down when we got stressed out and assured us that all was going according to plan.
We highly recommend Barb & Carole if you are in the market to either buy or sell.
Adrienne & Daniel
First-time buyers of new build
Carole helped us find our perfect first home. She attended viewings with us all the way in Smiths Falls, taught us the details of what goes in an offer, gave her honest opinions on any property in terms of its investment value, flexibility for growing families, and upkeep.
She made us feel comfortable and confident in our choices. She is incredibly reliable and we would recommend her services to anyone looking for a home in the greater Ottawa area.
Nancy & James
Buyers and sellers
As we sit here in our new home enjoying our morning coffee, we reflect on the past weeks. From seeing and loving (and then buying) this home at first sight, to the selling of our then current home, it was a whirlwind! It all happened within a few days of each other!
Barb and Carole made it both exciting and yet seamless with their constant support and attention to detail.
We couldn't (and wouldn't) do it without them. We highly recommend this team!
When we started our search, we met with many agents who did not keep in touch with us, but Barbara immediately stood up, as she was attentive, keen, helpful and reliable. We felt like true partners, as Barb was keeping an eye out for many different kinds of houses, while providing extreme flexibility for our schedules.
Her customer service was exceptional, and so was her professionalism, keeping us on track right up to the close date. We are glad to have worked with Barbara and highly recommend her and her team.
I'm so glad that I chose Carole and her team to help me purchase my new home, and despite her busy schedule, Carole made me feel like her only client!
Carole is a skilled listener and her thorough knowledge helped steer me in the right direction, find the right professionals, and keep me within budget. I had a challenging wish list, and it was considered for each potential property. This made the process more enjoyable and less stressful than I could imagine.
It was a wonderful experience from start to finish!
We discussed with Carole about our vision of the ideal home and visited a few to fine-tune our taste and expectations. From the moment we walked into the right house, she magically made it happen!
Being very honest, trustworthy, and extremely knowledgeable, Carole worked tirelessly to fulfill our needs. We truly felt that making sure we were happy with our purchase was her FIRST priority.
She guided us with the best advice on the offer and how to handle all the other details.
Carole was truly our matchmaker!
Carolina & Paul
Repeat sellers and buyers
We have sold two of our houses lately, and the only agents we would ever consider working with is Carole Evans and their amazing team.
You can put all of your worries on her shoulders, and she means it. Carole consistently redirected our efforts to exactly the right issues, saving us time and money, and in our opinion, Carole is one of the most trustworthy, professional, intelligent and radiantly positive agents you could ever work with.
Le-Anne & Trevor
Investment buyers
If you are looking for wonderful service and excellent results, look no further than Barb & Carole.
Their attention to details and quick response was very appreciated, especially as clients dealing with the purchase from out of town.
When it came down to looking at properties, Carole pre-research really helped narrowing down the choices, and provided us with contacts for our renovations.
Thanks to Barb & Carole's hard work, we are very pleased with our new property!