How pleasing is it to have a friend ask who your housecleaner is and to be able to reply "we do not have a house cleaner!" She had rescued Barney's toy (Barney is our family member with 4 legs. See his picture below!) from under the couch. No dust or dirt to be found! I should have replied that Rosie & Elroy clean our floors! For those of you who remember the cartoon the Jetsons, Rosie was a Model XB-500 robot that cleaned the Jetson's house. While she was an older model, she did a great job most of the time. Elroy was actually the Jetson's son… but we ran out of names….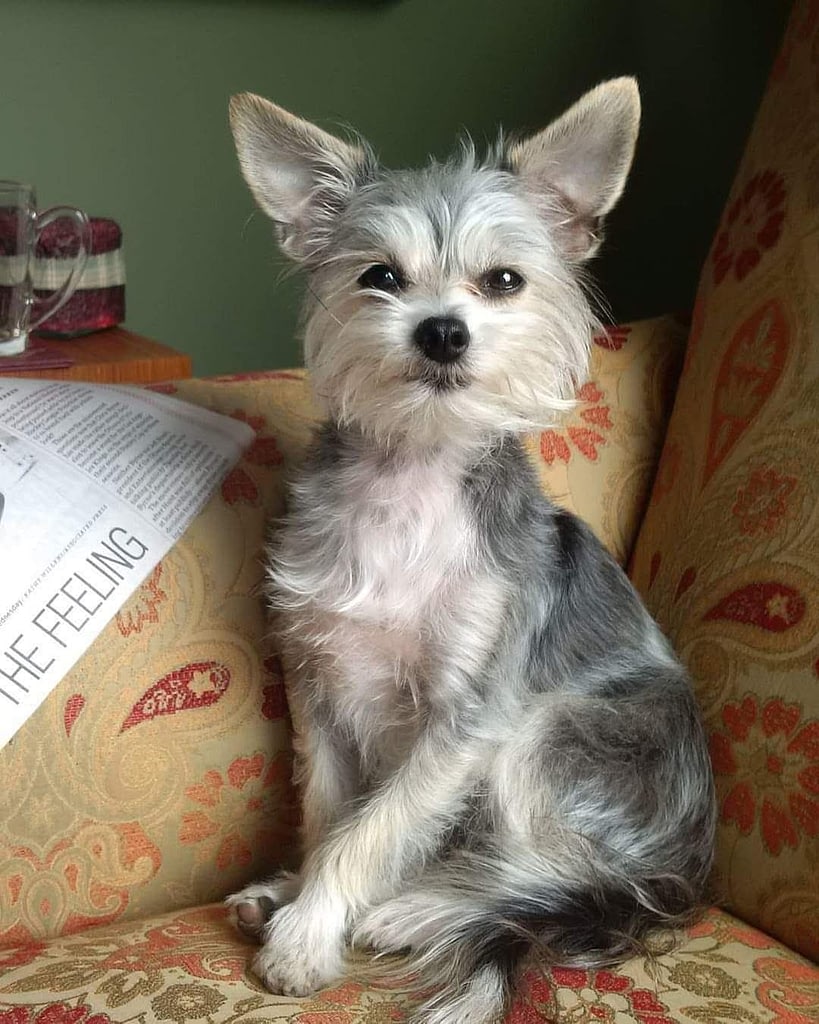 So who are Rosie & Elroy and why am I referring to the Jetsons? Rosie is what we call our iRobot Roomba 694 vacuum. She is parked under a chair on our main floor and programmed to vacuum the kitchen, eating area and foyer every morning at 9am. Weekends sees her vacuuming the rest of the main floor.
What do we like about Rosie? 
She is programable and can map out each level of the house. Managed by an app on our smart phones, we can then name each room, adjust areas that we want vacuumed and don't want vacuumed, and set up complete schedules. 

 

She has an accompanying sensor tool which we can situate around sensitive areas to be avoided, such as dog dishes.

 

She senses not to go down a set of stairs or steps

 

She vacuums both hardwood and carpets

 

Rosie works hand in hand with Google Home OR Alexa enabled devices!

 

She moved effortlessly around and under furniture

 

She can be adjusted to do a super-clean if the floor is extra dirty OR a quick clean

 

She goes home to her docking station to recharge on her own.

 
Who is Elroy? Elroy mops our floors! He is a robot mop. That's right…he has all of the same features as Rosie and does a great job of keeping our floors clean!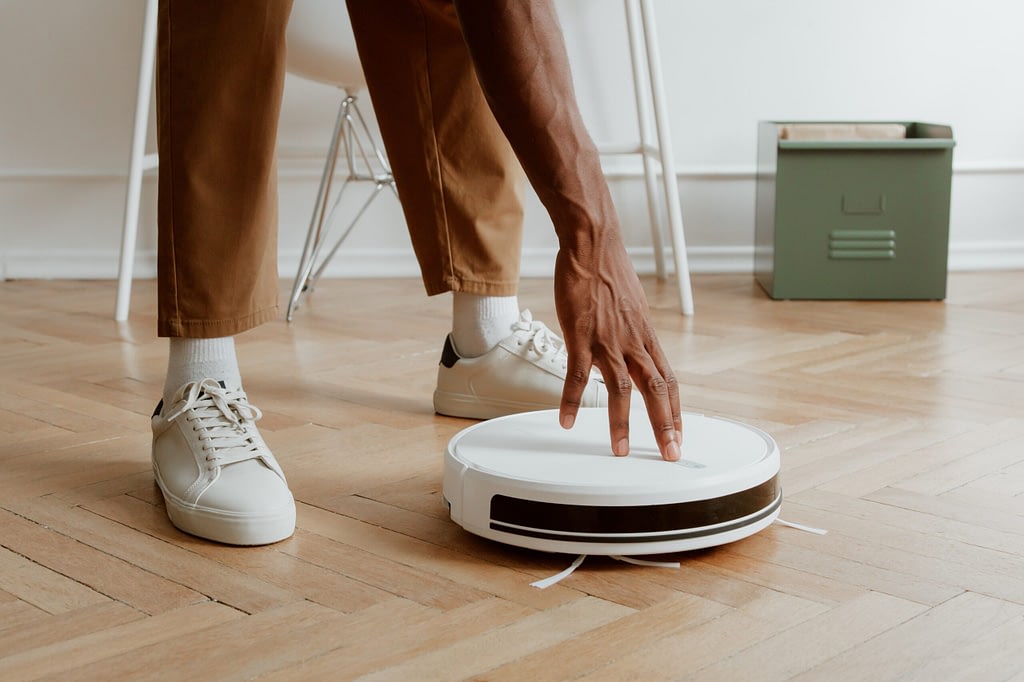 There are some negatives: 
Rosie's sensors have to stay clean or she will not function properly. It is a simple matter of cleaning her regularly though

 

Elroy uses a special cleaning solution & washable microfibre cleaning pads. These do have to be purchased separately.

 

We have all heard the horror stories about the robot spraying dog poop all over the house while cleaning. Not quite sure if that is true but I would NOT want it to happen. We try not to have too much poop lying around though. LOL!!

Unless you have a robot for each floor you have to move the docking station and robot to each level when you want to clean

 

You need a convenient spot to plug in the docking station

 
Do I like Rosie and Elroy? I LOVE THEM!!! They have made our lives so much easier! There are new models too that self-empty and do everything but cook you dinner! Harry purchased them prior to me having major foot surgery a few years ago (or did he get them for me for my birthday or anniversary???? He IS an engineer you know… so a gift must plug in or have batteries) 
Rosie and Elroy…officially parts of our family!