A Team to Meet All of Your Real Estate Needs
Barb and Carole bring over 30 years of experience in the real estate industry. They have worked with one another for over a decade, sharing the same values and work ethic. They recognize that everyone's needs are different, and with a smile and hard work, delight in fulfilling their clients' needs.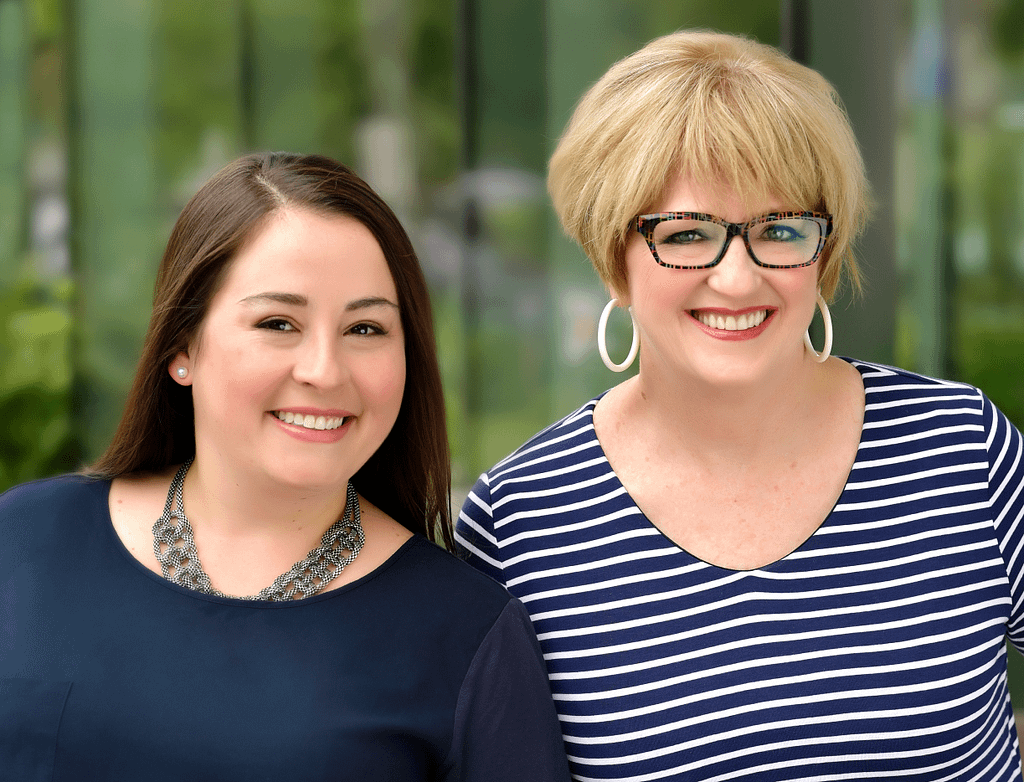 Hear the story every house has to tell by taking a look at one of our beautiful listings, featuring complete information, photos, videos, maps and more.
Sold!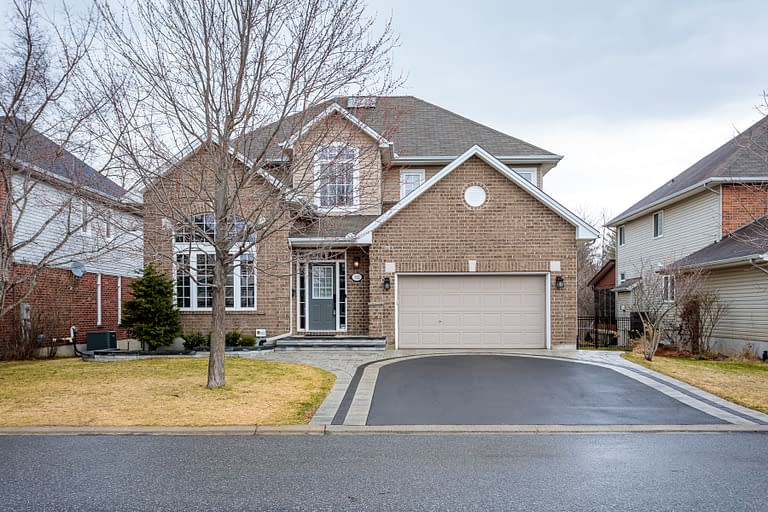 Detached 2-Storey
$ 899,900
Backing onto the NCC, this Urbandale-built Berkeley model is gorgeous with updated kitchen, soaring ceilings, upgraded trim work, enlarged windows, stunning landscaping and in the best location that Bridlewood has to offer! Coming to MLS on April 7, offers accepted April 12. 4 bedrooms, 3 bathrooms, hardwood floors, granite counter tops there is so much to love here at this beautiful home.
Sold!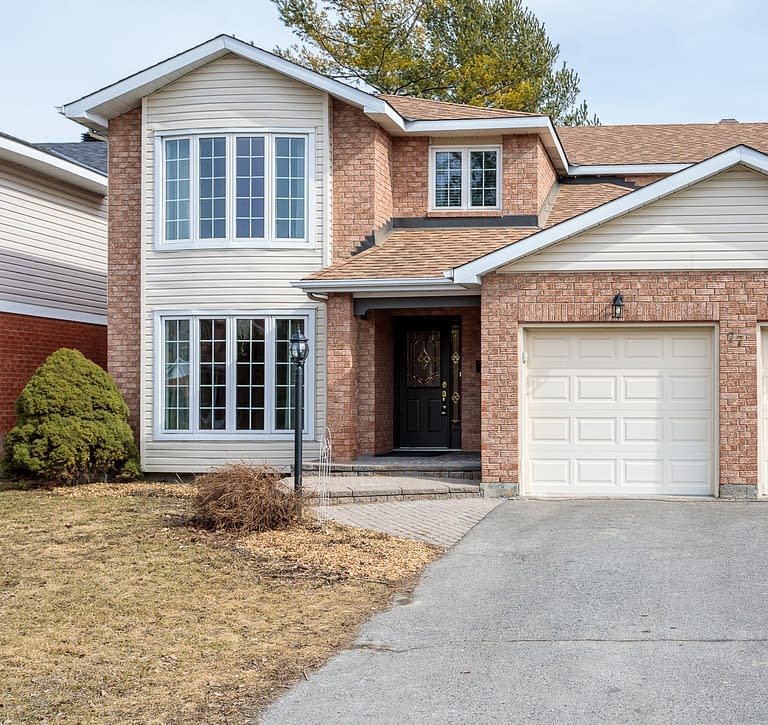 Detached 2-Storey
$ 724,900
Spacious 4 bedroom home on a quiet crescent in sought after Bridlewood, Kanata. Offering large principal rooms, hardwood throughout, updated kitchen and baths, plus large bedrooms and a finished basement this home is not to be missed.
Sold!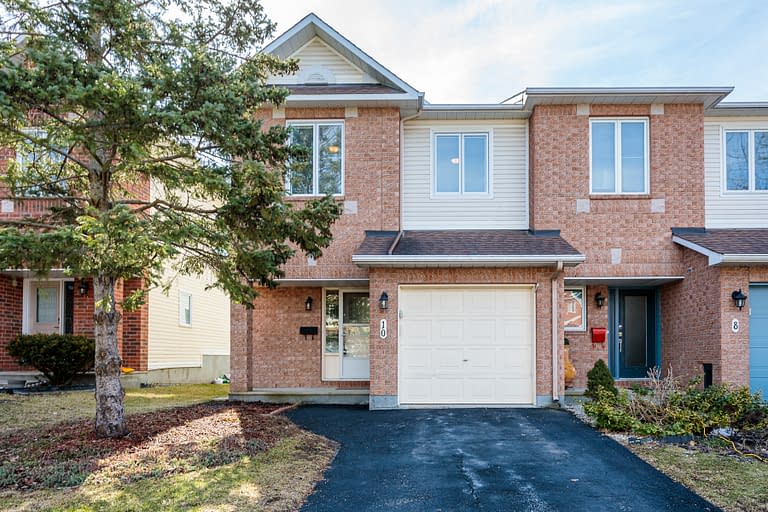 2-Storey Row Unit
$ 524,900
Lovely and bright and in the best location! This 3 bedroom, 3 bathroom townhome backs onto single family homes so you only have one direct rear neighbour. Finished basement, private driveway, no access for neighbours to your fully fenced backyard, hardwood flooring, natural light throughout, gas fireplace…so much to love here!
See What Our Clients Are Saying
Deepa & Anil
Buyers and sellers
In the middle of a meteoric housing market, we contacted Barb & Carole for help. At times, out of frustration, we wanted to buy the first house that would come up, but Barb & Carole always kept us on track, and made the whole process as painless and straightforward as possible.
Another time, when we made the decision to sell our townhouse, Barb & Carole were able to bring in 10 offers within 3 days, all above asking price with no conditions. We highly recommend them, and can't wait to work with them again.
Carolina & Paul
Repeat sellers and buyers
We have sold two of our houses lately, and the only agents we would ever consider working with is Carole Evans and their amazing team.
You can put all of your worries on her shoulders, and she means it. Carole consistently redirected our efforts to exactly the right issues, saving us time and money, and in our opinion, Carole is one of the most trustworthy, professional, intelligent and radiantly positive agents you could ever work with.
Le-Anne & Trevor
Investment buyers
If you are looking for wonderful service and excellent results, look no further than Barb & Carole. Their attention to details and quick response was very appreciated, especially as client dealing with the purchase from out of town.
When it came down to looking at properties, Carole really helped narrowing down the choices, and provided us with contacts for our renovations. Thanks to Barb & Carole's hard work, we are very pleased with our new property!
Gillian & Mark
Repeat sellers and buyers
When it came time to list our house, I was amazed at the work and effort that went into promoting it. At the time, our street had a few listings that had been active for quite some time, but ours was sold within 8 weeks of putting up the sign!
Overall, our experience with Barb & Carole was very positive, and I recommend their services to anybody looking for reliable, hard-working real estate agents.
Carole & Andrew
First-time buyers relocating from Toronto
After a two-year hunt that turned up into nothing but disappointment, we made the decision to move to Ottawa. Here, we connected with Barb & Carole: two amazing and incredibly patient realtors who were not only very attentive to our wants and needs, but also very knowledgeable.
Expertly guiding us through what could have been an intimidating process, we succeeded in finding our perfect house. We don't remember them ever wearing capes, but Barb & Carole sure felt like superheroes.
Adrienne & Daniel
First-time buyers of new build
Carole helped us find our perfect first home. She attended viewings with us all the way in Smiths Falls, taught us the details of what goes in an offer, gave her honest opinions on any property in terms of their investment value, flexibility for growing families, and upkeep.
She made us feel comfortable and confident in our choices. She is incredibly reliable and we would recommend her services to anyone looking for a home in the greater Ottawa area.
When we started our search, we met with many agents who did not keep in touch with us; but Barbara immediately stood up, as she was attentive, keen, helpful and reliable. We felt like true partners, as Barb was keeping an eye out for many different kinds of houses, while providing extreme flexibility for our schedules.
Her customer service was exceptional, and so was her professionalism. We are glad to have worked with Barbara and highly recommend her and her team.
We are so grateful for Barb & Carole dedication and great customer service. When we were looking for our house in Metcalfe a few years ago, Barb & Carole travelled across town with little notice.
Thanks to their help, we were able to get our dream home. We are super happy and highly recommend Barb & Carole!
Carole did an amazing job with the sale of my house in Kanata. I was remote at the time it needed to go up for sale, and she took care of everything for me while I remained 400 KM away! Every detail was attended to, and she even helped me with arranging storage pick up after it sold.
I have worked with Barb & Carole 3 times now, buying and selling properties, and would not even dream of working with anyone else!
It was truly a pleasure to deal with Barb & Carole. Their attention to detail, brilliant marketing strategies, enthusiasm, wealth of knowledge, high ethical standards, as well as their superior interpersonal skills and innovative ideas helped to make our house sale a huge success!