I am a dip person, I am a sauce person. If the question is asked "do want sauce with that?"…my answer is always a resounding "YES!". And while I know that convenience can speak volumes at times, it really is so much better to make your own dips and sauces…and truly so easy. Here are three of my favourite dips that I make countless times and always have the ingredients on hand for.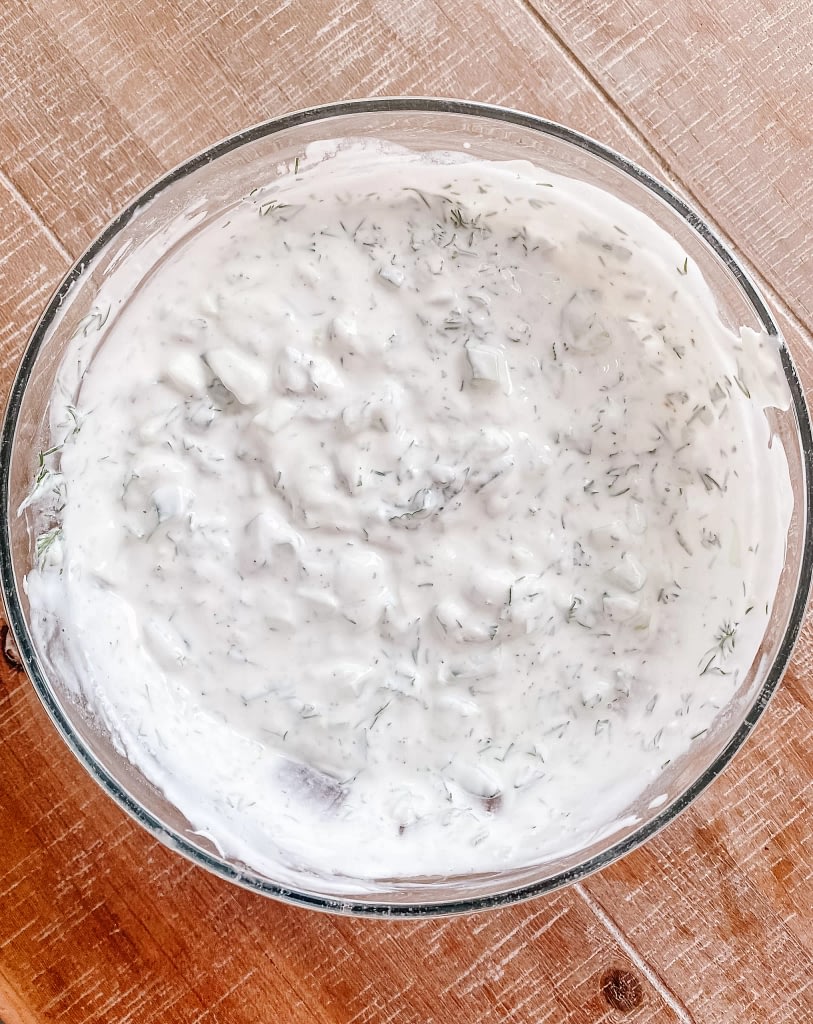 1. Tzatziki
I use this as a dip for raw crudités or chips. I also love it as an accompaniment to wraps or bowls. It could not be easier to make. 
INGREDIENTS
1 cup of greek yogurt (I love the Liberte Mediterranean style)
1 Persian cucumber diced or grated (if grating let drain in a sieve)
1 tbsp lemon juice
3 tbsp mixed fresh herbs (my favourites are dill, mint and basil)
1 tbsp good olive oil
salt and pepper
Simply stir all of the ingredients together and season with salt and pepper. I add a drizzle of olive oil on top prior to serving. I love adding roasted garlic to this or changing it into a raita in which I used grated radish in place of the cucumber and lots of fresh cilantro.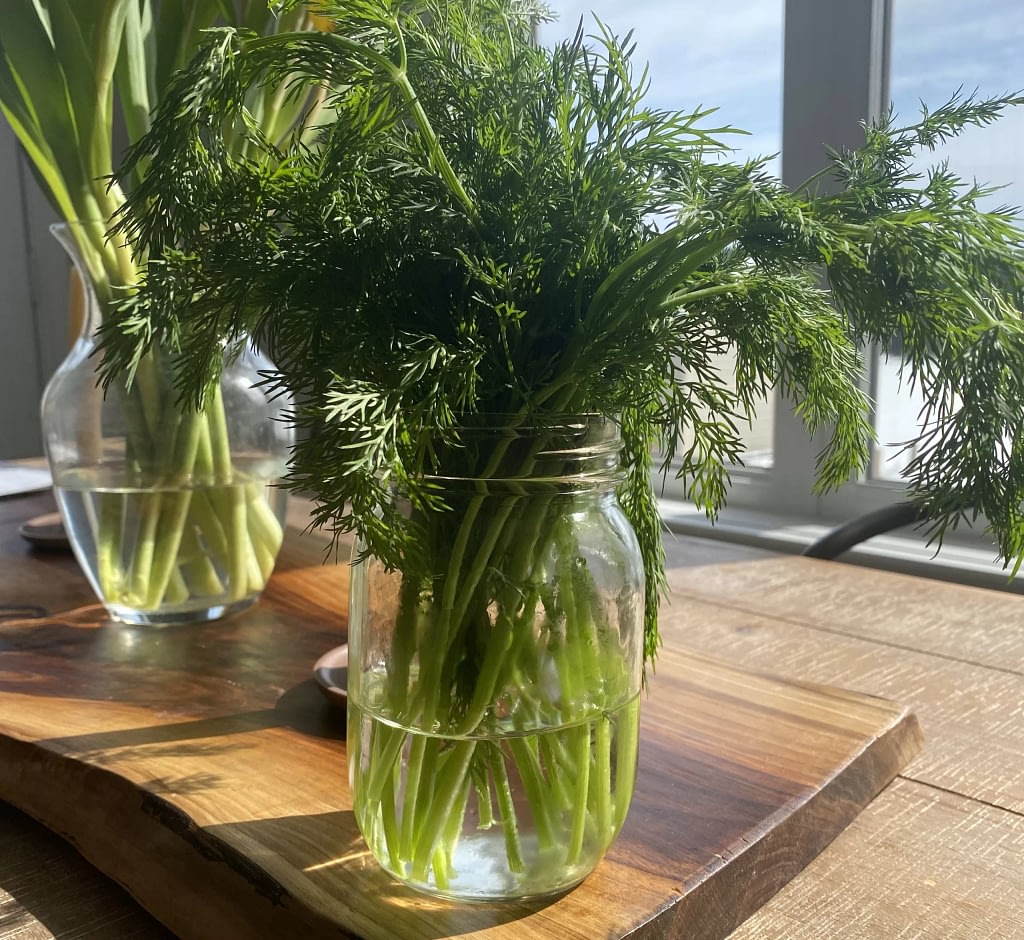 2. Lemon Garlic Tahini
This is a recipe from famous blogger, Tieghan Gerard of Half Baked Harvest. This recipe is used with her Roasted Turmeric Chicken Pitas which I make ALL the time because Steve is a huge fan of any sort of wrap for dinner. The best part about these types of meals is that you can make any wrap a salad as well, which I do often. I also use this dip for raw veggies and if you thin it out a bit with water it makes a great salad dressing as well. 
INGREDIENTS
1/2 cup Tahini (photo below of my favourite brand)
1 tbsp dijon mustard
1 garlic clove chopped roughly
Juice of 1 lemon
1 tsp honey
1/4 cup of water
Simply blend all of the ingredients in a blender (I use a mini food processer) and season with salt and pepper. Add more water if you want it to be a thinner consistency.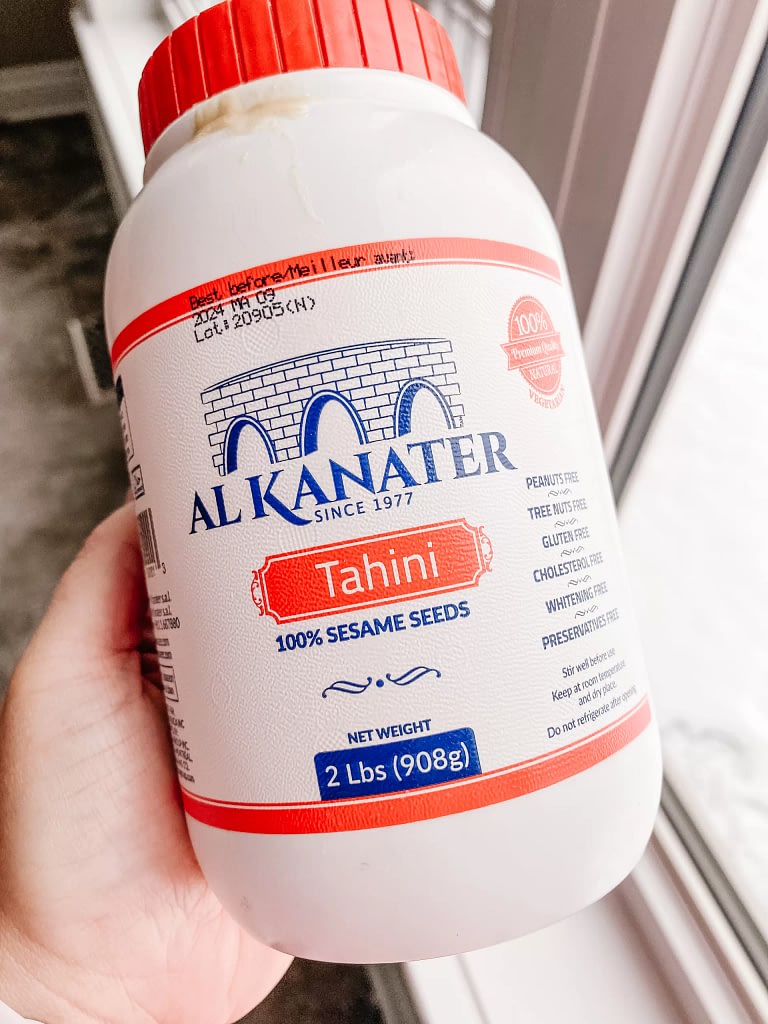 3. Caramelized Onion Dip
Everyone has an onion dip recipe, even if its just stirring an onion soup mix into a sour cream container! It's a classic "Chips & Dip" appetizer and so easy. This one is from Ina Garten of Barefoot Contessa and my family has been making it for decades. Very nostalgic, slightly elevated from the classic…and delicious! 
INGREDIENTS
2 large yellow onions, sliced into 1/8″ thick half rounds
4 tbsp salted butter
1/4 cup vegetable oil
1/4 tsp cayenne pepper 
1 tsp kosher salt
1/2 tsp freshly ground black pepper
4 oz cream cheese, at room temp
1/2 cup sour cream (I tend to use a high fat greek yogurt here)
1/2 cup mayonnaise
Heat the butter and oil in a sauté pan over medium heat. Add the onions, cayenne and salt and pepper and sauté for 10 minutes. Reduce the heat to low and cook, stirring often, for 20 more minutes until the onions are browned and caramelized. 
Put the cream cheese, sour cream or yogurt, and mayonnaise in the bowl of an electric mixer with the paddle attachment (or use elbow grease and a spatula) and beat until smooth. Add the onions and mix thoroughly. Season with salt and pepper if needed.
I hope you enjoy these dips and give them a try! Please let me know if you do in the comments.